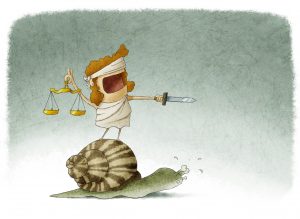 Disclaimer
denisegruzensky.com is an online blogging website providing canine information and fictional humor to its readers in order to inform, entertain, educate, and engage.  Any information or health tips given are in no way a substitution for proper veterinarian care, advice, diagnosis, or treatment.

denisegruzensky.com DOES NOT make any implications nor representations/warranties of any kind, express or implied, as to the operation of this site/information/content/materials, or products.  This site is provided free of charge by WordPress.  Denise Gruzensky DOES NOT warrant the accuracy or the completeness of the information, text, links, or other items contained within this site.
The voices/opinions of the personalities Harley and Shasta all belong to Denise Gruzensky.  Any resemblance to actual people either living or dead is purely coincidental.  Harley can also be found represented in The Harley's Story-book series by Denise Gruzensky.
Disclosure
Denise Gruzensky will disclose to its audience if the products we review were provided to us at no cost in exchange for the review.
denisegruzensky.com and all of its contents including The Harley's Story-books series are the sole property of Denise Gruzensky.  This site does allow and accept payment for advertising, sponsorships, and giveaways.  The opinions expressed on this blog are my own and are neither affected nor influenced by any form of compensation.  denisegruzensky.com, Denise's Dog Dish, and Shasta's Yorkie Yap will only endorse, promote, recommend, and share products/services that have involved a positive experience for us.  Any monetarily compensated reviews will be noted as such.
All products/services mentioned on denisegruzensky.com as well as warranties, refunds, and contest prizes should be verified directly by the consumer through the company/manufacturer.
denisegruzensky.com will not be held responsible for any damages from the use or for the inability to use the contents of this website, links, or products.
Affiliate Marketing

Copyright
Copyright laws protect all images and words appearing on denisegruzensky.com, Denise's Dog Dish and Shasta's Yorkie Yap 2014-present.  Written permission is required to reproduce images or words in any form.
Comments
denisegruzensky.com reserves the right to remove/delete any comment that is considered rude, vulgar, or off-topic.