Children's Books we recommend adding to your child's reading list.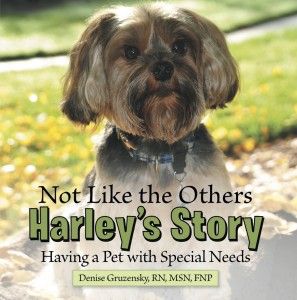 "Not Like the Others-Harley's Story" is an easy-to-read children's picture book suitable for elementary children.  It introduces young readers to Harley, a rescued Yorkshire terrier. Full-color photos of Harley help tell the inspirational story of Harley and his friends with special needs.
WHERE YOU CAN GET YOUR OWN COPY OF HARLEY'S STORY
Books also available at
Purchase an Autographed Copy Here!
Barnes & Noble-Paperback & Nook
Check out what others are saying about Harley's Story